Meditation Might Get A Whole Lot Easier With These Apps

For something that's supposed to mellow you out and leave you feeling refreshed, meditation can be kind of stressful sometimes: How do I do it? When should I do it? And for how long? Before long, you've given up on meditating and put on yet another episode of The Great British Bake-Off.
Still, the practice is undoubtedly good for you—according to the National Center for Complementary and Integrative Health, meditation can help reduce stress, chronic pain (such as headaches), and blood pressure, as well as help you quit smoking and better navigate a variety of mental health conditions.
So, how do you finally buckle down and do it? Apps. (No, really.) "Meditation apps are a great supplement to a mindfulness practice as they help you continue anytime, anywhere, putting the power of mindfulness in the palm of your hand," says Pax Tandon, a mindfulness thought leader and author of Mindfulness Matters.
Curious what apps experts recommend for discovering your meditation groove? Here you'll find your top choices, as well as why each one might work best for you.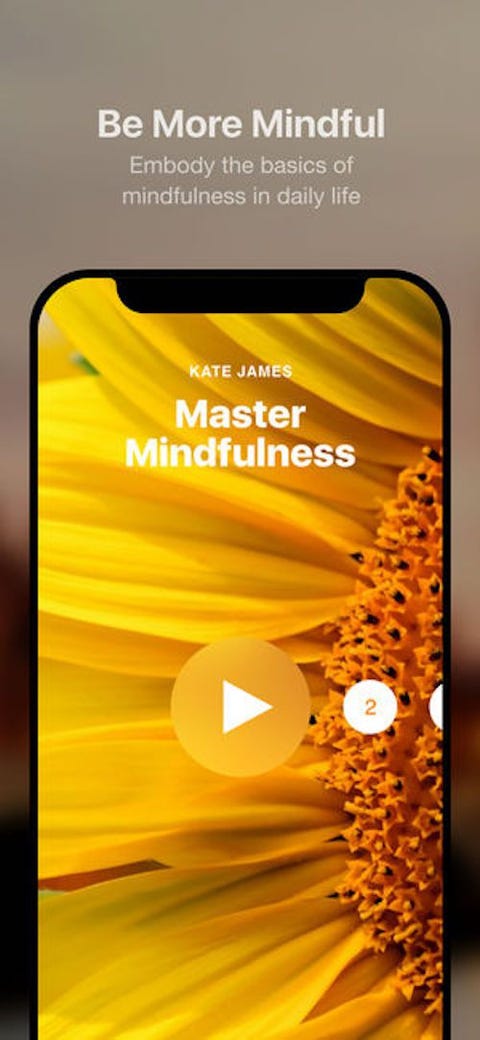 Insight Timer
Experts across the board agree that Insight Timer is primo when it comes to choosing a meditation app.
"This app has many of the most experienced mindfulness teachers on it, and allows you the freedom to pick and choose depending on how long you have to practice, what style you'd like (e.g. body scan, loving kindness, anxiety/stress reducing, etc.), or just set a timer and sit without guidance," Tandon says.
Lindsey Elmore, Pharm.D., a pharmacist turned wellness expert (she's known as "The Farmicist") says the app is her go-to because, in addition to the variety of guided meditations, the app has a tracker that allows you to chart your progress and earn badges that keep you coming back for more.
Cost: Free, in-app purchases
Where To Find: Apple Store and Google Play.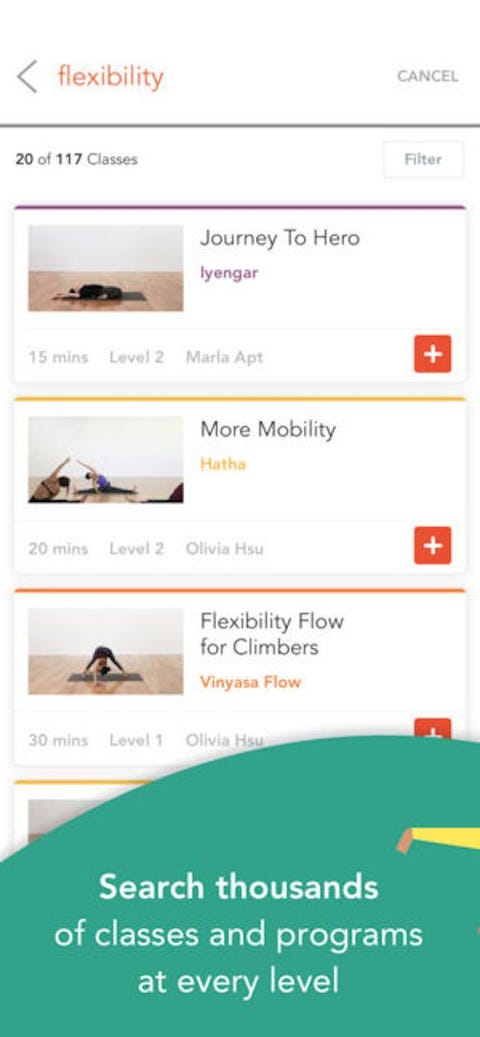 Yoga Glo
Tiffany Cruikshank, a registered yoga teacher and founder of Yoga Medicine®, says she loves the YogaGlo app because it has "a large variety of guided meditations to choose from with such well-respected teachers."
Plus, you can customize your workout by choosing the length, teacher, and/or level you want, as well as a variety of topics and focal points that can help you zero in on specific meditation goals, Cruikshank says, adding that the app is a great option for new or experience meditators. Added bonus? You'll also have access to teacher-led yoga classes within the app.
Cost: Free 7-day trial/ $22.99 per month after trial
Where To Find: Apple Store and Google Play.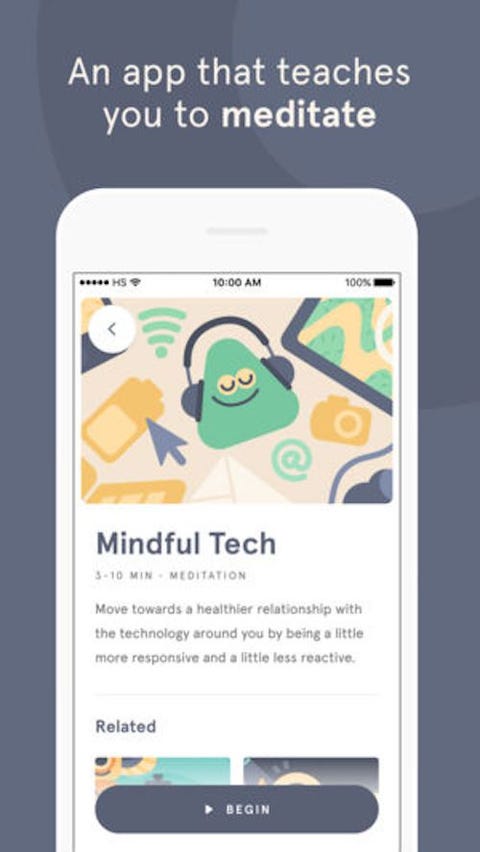 Headspace
Headspace is one of the most well-known meditation apps out there.
"There are hundreds of guided meditations, mini-meditations, sleep sounds, SOS meditations for emergencies, meditations for kids and animations to help you better understand meditation," Elmore says.
Cost: $7.99 to $12.99 per month after trial
Where to find it: Visit Headspace.com/Womens-Health and use code PRHearst1M for a one-month free trial code, or code HEARST for three months free of a year subscription.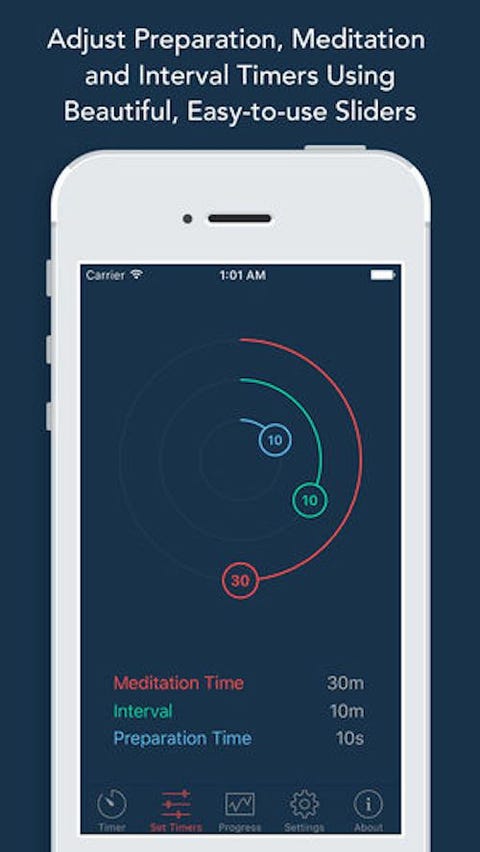 Enso
Ensō isn't necessarily for beginners. "For those well-versed in meditation, I love the Ensō app which has a simple timer that you can set with bells at different intervals to keep you alert and set a soothing endpoint to your practice," Cruikshank says.
Cost: Free, in-app purchases
Where To Find: Apple Store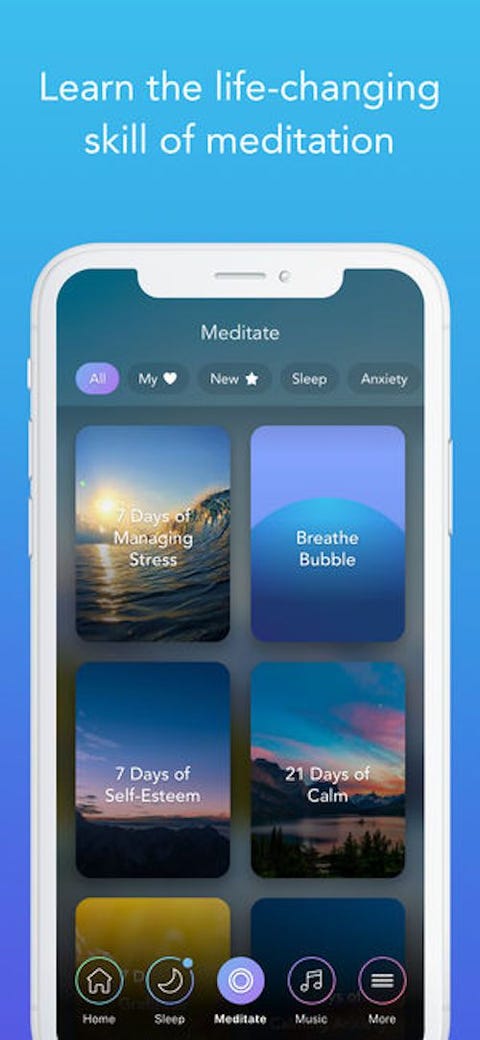 Calm
Elmore likes the Calm app when she's feeling choosy about her meditation practice. After all, the app provides guided sessions ranging in time from three to 25 minutes. And with topics ranging from calming anxiety to gratitude to mindfulness at work—as well as sleep sounds, nature sounds, and breathing exercises—you can really choose your focus. "There are new meditations every day, progress trackers, and seven-day and 21-day programs for beginners," Elmore says.
Cost: Free, in-app purchases
Where To Find: Apple Store and Google Play.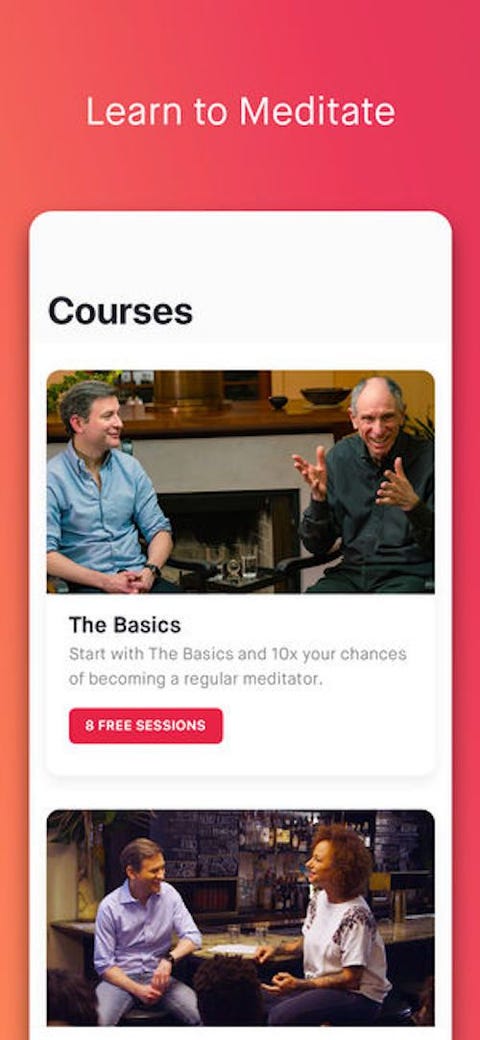 10 Percent Happier For Fidgety Skeptics
Based on the book by the same name (by ABC news correspondent Dan Harris) the 10% Happier app is perfect "for the skeptic who is not sure that they want to meditation," according to Elmore.
"This one has meditations aimed to help users with anxiety and sleep, and there is new content each week," she says, adding that there is a free version, as well as a premium version with more than 500 vides and additional content.
Cost: Free, in-app purchases
Where To Find: Apple Store and Google Play
Source: Read Full Article