My day on a plate: Emma Isaacs
Founder of Business Chicks, Emma Isaacs, 39 shares her day on a plate.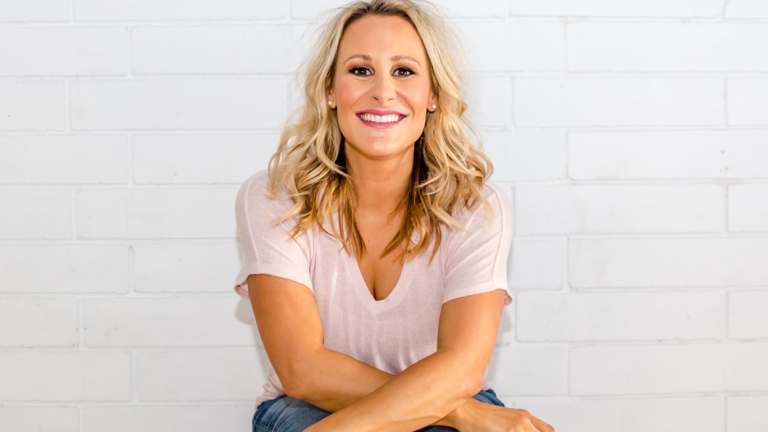 Emma Isaacs.
5.40am
I wake up in the seven-year-old's bed. The five-year-old jumps on me and I wonder if it's too early for coffee.
7.30am In the rush of trying to get four kids to school by 8am, then get to the office, I eat the crusts of the kids' toast with half a banana, and take two sips of cold coffee. 9am A latte at the first meeting of the day.
11am A handful of almonds and water. I aim for two litres of water but usually have one-and-a-half.
1pm Uber Eats is my best friend. Lunch today is chicken salad with quinoa, spinach, tomatoes, pesto dressing and plenty of chilli. 6pm I put the baby down and manage a mouthful of the kids' spag bol, then follow it with a glass of rosé to get through witching hour.
7.30pm My husband does a sushi run. We have salmon and tuna sashimi and a couple of salmon and avocado hand rolls.
Dr Joanna McMillan says:
Top marks for … eating healthy takeaway. In an ideal world we prepare our own nutritious food, but the reality is that most of us appreciate a helping hand. Your salad lunch and Japanese dinner are both protein-rich, low-GI and provide essential healthy fats.
If you keep eating like this you'll … control your weight. But you are falling short on the fibre needed to fuel a healthy microbiome, and on the array of phytochemicals you find in plant foods. While dinner was healthy, it lacked vegies and you only had half a piece of fruit.
Why don't you try … keeping muesli, yoghurt, berries or other fresh fruit at work to eat on arrival as breakfast. Also add a salad, some edamame or steamed greens to your Japanese takeaway.
Emma Isaacs is the author of Winging It.
This article appears in Sunday Life magazine within the Sun-Herald and the Sunday Age on sale October 28.
Source: Read Full Article