Woman has massive stomach tumor removed after 13 years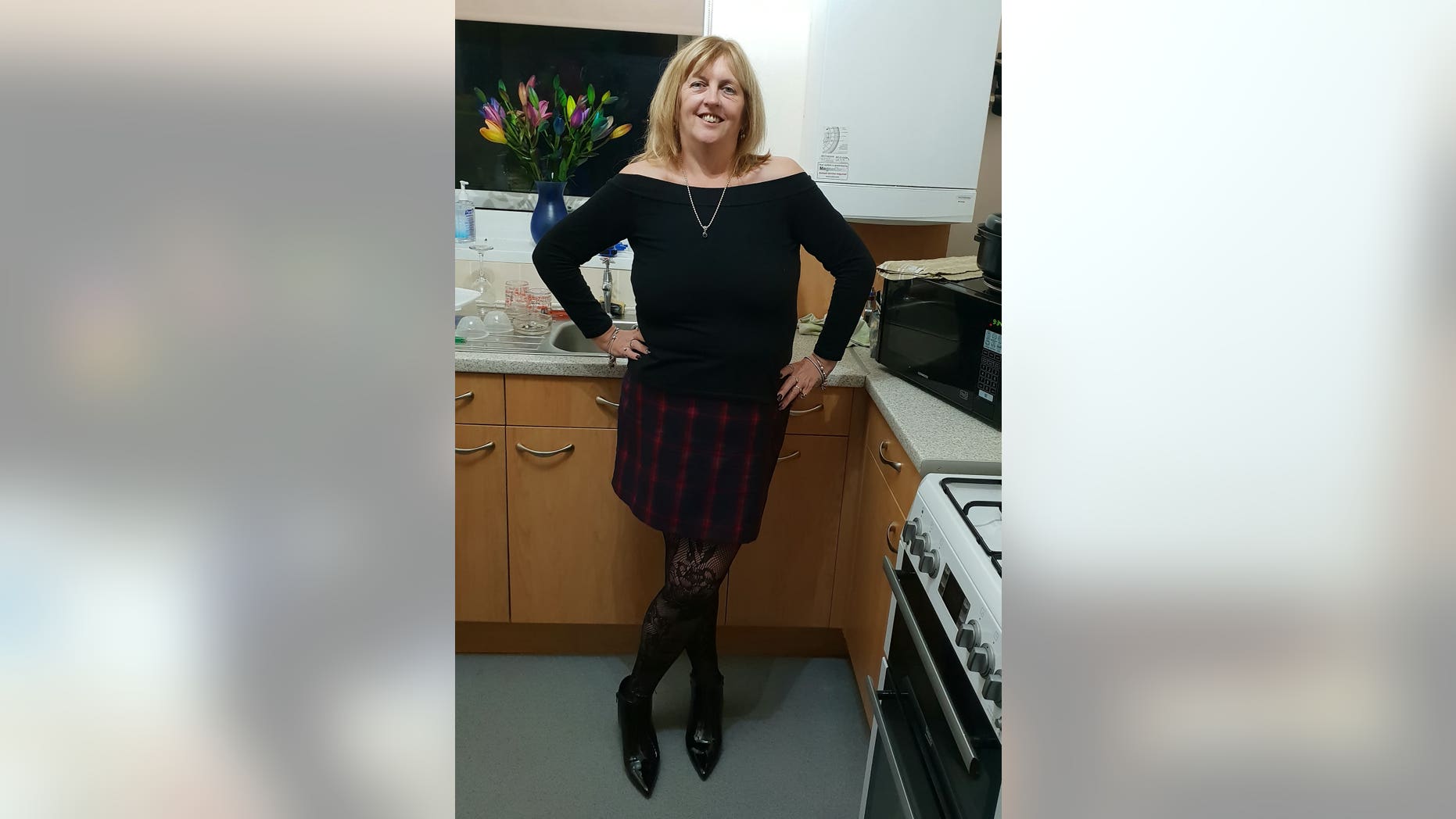 Beverley Jaundrill noticed the lump more than a decade ago but didn't realize it had kept growing until this year when it became visible after she lost weight.
(SWNS)
A tumor the size of a newborn baby has been removed from a British woman's stomach after it grew there unbeknownst to her for 13 years.
Beverley Jaundrill, 53, noticed the lump more than a decade ago but didn't realize it had kept growing until this year when it became visible after she lost weight.
WARNING: GRAPHIC PHOTO AHEAD 
In recent months the 8.8-pound growth became so large and heavy that she had to carry it in her hands to prevent it from dragging down.
She couldn't sit or lie down properly because of the excruciating pain the tumor caused her and she developed a cough as a result of malignant cancer.
Jaundrill, from Preston, Lancashire, said she tried to hide the lump, which was protruding from the side of her body, by wearing baggy clothes.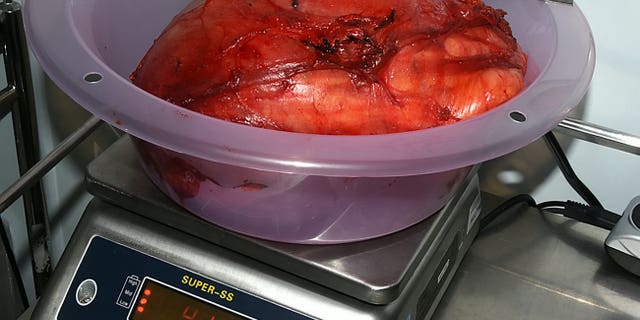 Once removed, surgeons said the tumor, which was causing Jaundrill great pain, was comparable to the size of a newborn baby.
(SWNS)
The immense pain eventually caused her to attend Royal Liverpool Hospital, where doctors diagnosed the lump as a sarcoma.
Sarcomas are uncommon malignant cancers that can affect any part of the body, which are normally identified when they're the size of a tin of beans.
TEXAS WOMAN MOVED TO HOSPICE AFTER BOTCHED SURGERY IN MEXICO, FAMILY SAYS
Jaundrill had an operation to successfully remove the tumor, which tipped the scales at a whopping 4.1 kg, from inside her abdomen.
She has decided to tell her shocking story hoping that it will serve as a warning to others about having lumps checked.
"I knew it shouldn't have been there, but I was scared and didn't do anything about it," Jaundrill said. "It became very painful and very heavy, I had to put my hand underneath the tumor to carry it. I also had a really bad cough – it was scary wondering what it was.
"When it got to a certain size it was growing outward from the side of my body, so I couldn't wear a normal top," she said. "I was really scared the morning of the operation, I kept thinking am I going to wake up after this?"
COUPLE WEDS DAYS BEFORE BRIDE'S CANCER DEATH
"But I had a brilliant stay and couldn't ask for anything more — everyone was so nice to me," Jaundrill said. "For anyone who has a lump that they're worried about, my advice is to come in early, don't leave it like I did when it became massive."
Jaundrill is now having radiotherapy treatment to eradicate any further risk of the sarcoma returning.
Source: Read Full Article