What is Infantile Myofibromatosis?
Introduction
History
Causes and symptoms
Case reports
Diagnosis and treatment
References
Further reading
---
Infantile myofibromatosis (IM), a rare disorder, is one of the most common proliferative fibrous tumors of infancy. First described in 1954, it is characterized by the proliferation of fibroblasts and myofibroblasts. The tumors can develop in the skin, subcutaneous tissue, muscle, or bone. Infantile myofibromatosis is a benign tumor that normally develops during infancy and childhood, with 90% of instances occurring before the age of two. The term "myofibromatosis" is used to describe IM lesions that can be solitary or multifocal.
History
Williams and Schrum and Stout were the first to report IM. It was then divided into solitary, numerous, and generalized types and found to impact the skin, muscle, bone, and viscera. Because the cells show characteristics of both differentiated fibroblasts and smooth muscle cells (myofibroblasts), the term "infantile myofibromatosis" was suggested.
Causes and symptoms
It is unknown what mechanism(s) underpin tumor growth and remission. Some researchers believe that angiogenic stimulation and tumor growth are connected. Indeed, the treatment of interferon alpha-2b resulted in the regression of an intracardiac IM in one case report. The genetic etiology of IM is still being investigated, however, it was recently discovered that a mutation in the platelet-derived growth factor receptor (PDGFRB) caused IM, and NOTCH3 were postulated as a potential gene. Other genes that define IM, as well as other growth factors implicated in its pathophysiology, could exist (basic fibroblast growth factor – bFGF).
It has been observed that infantile myofibromatosis can exhibit both autosomal-recessive (AR) and autosomal dominant (AD) inheritance patterns. Several pedigrees have been shown to have consanguinity, which has been linked to an AR-pattern of inheritance. A vast number of pedigrees with sick individuals found throughout generations support the theory that IM is an AD disease.
The majority of myofibromas are sporadic and occur infrequently. The growth of tumors in the skin, soft tissue, bones, or visceral structures is known as myofibroma. These tumors typically appear as firm, flesh-colored to purple nodules in the skin, subcutaneous tissue, muscle, or bone. Solitary myofibroma, multicentric myofibroma in soft tissues, and multicentric myofibroma with visceral involvement are the three types of myofibroma described.
IM is heterogeneous when it is found in the skin. It commonly presents as a subcutaneous nodule, but it can also take the form of an ulcer, pedunculated lesion, or hemangioma-like lesion, as in our patient's case. The head, neck, and trunk are the most prevalent sites, with limb involvement being uncommon. The solitary form affects mostly men and can be found in the dermis, subcutaneous tissues, and soft tissues; 50% of solitary forms and 90% of multiple forms are congenital. In the solitary type (5%), bone involvement is uncommon, but it is widespread in the multicentric form (17-77%).
Soft tissue lesions are more common in children, although they can occur at any age and, more intriguingly, they can reverse spontaneously. However, because of cardiac or gastrointestinal problems, visceral lesions are associated with substantial morbidity and mortality despite chemotherapy and surgery, whereas the other kinds have a great prognosis with surgery alone. Intracranial involvement is uncommon, with most lesions occurring in the skull or dura, with varying intracranial extension. The majority of lesions appear before the age of two years, with multicentric forms appearing at a median age of five months and solitary forms at a median age of 26 months. The occurrence of spontaneous regression has been documented, most likely as a result of widespread apoptosis.
Case reports
Martino et al., in 2020 documented two cases of intracranial involvement in large infantile myofibromatosis of the skull base. The first example of prenatal diagnosis involved the extradural space of the occipital area and had previously been treated with chemotherapy for a hemangiopericytoma diagnosis. The tumor was removed at the age of five months, and there was no recurrence over the three-year follow-up period. The second case involved the anterior cranial base, nasal cavity, right orbit, and significant involvement of the anterior cranial fossa in a 2-year-old kid. The procedure resulted in full removal and a 7-year recurrence-free duration.
Pusnik et al. presented a one-of-a-kind case with severe congenital generalized IM in a newborn boy who required intubation and mechanical ventilation due to respiratory distress shortly after birth. A chest radiograph revealed many tumors across the lung, indicating metastatic lung disease. A biopsy of a skin lesion revealed the neonate had several, bluish, papular skin nodules, which led to the diagnosis of IM. Because of the diffuse lung involvement, appropriate breathing was not possible, resulting in multiorgan failure and mortality before targeted treatment could be started. The given case is remarkable in that it is the first time aberrant significant lung and leptomeninge involvement in IM has been documented.
Read Next: What are Zellweger Spectrum Disorders?
Diagnosis and treatment
The diagnosis begins with a histological examination. Smooth muscle cells have well-circumscribed tapering cell lobes on histology. Perivascular round cells (hemangiopericitoides) are generally found in the center, giving the structure a biphasic look. Both vimentin and smooth muscle actin are positive in immunohistochemistry. Osteolytic lesions are present on radiography as distinct regions with sclerotic rings. The masses may have a hyperechoic or anechoic center with a ring around it on ultrasonography. The tumor appears isodense or less dense than muscle on CT, while bone involvement appears as lytic lesions with sclerotic borders. T1 has a modest intensity, while T2 has a high intensity.
The prognosis for IM is different depending on the type. Tumors without visceral involvement usually have a good prognosis, with lesions disappearing on their own after one or two years. The visceral involvement type, on the other hand, indicates a significant impairment caused by gastrointestinal and cardiac problems, as well as early morbidity and mortality.
The treatment for IM is determined by the location of the tumor. Although spontaneous regression is common, recurrence has been seen. Surgical excision is only used in circumstances where crucial functions have been impaired. Surgery or chemotherapy (interferon alfa, vincristine-actinomycin D-cyclophosphamide, and vinblastine-methotrexate) may be required for IM with visceral involvement, though both have had mixed success.
References
Levine, E., Fréneaux, P., Schleiermacher, G., Brisse, H., Pannier, S., Teissier, N., Mesples, B., & Orbach, D. (2012). Risk-adapted therapy for infantile myofibromatosis in children. Pediatric blood & cancer, 59(1), 115–120. https://doi.org/10.1002/pbc.23387
Martignetti, J. A., Tian, L., Li, D., Ramirez, M. C., Camacho-Vanegas, O., Camacho, S. C., Guo, Y., Zand, D. J., Bernstein, A. M., Masur, S. K., Kim, C. E., Otieno, F. G., Hou, C., Abdel-Magid, N., Tweddale, B., Metry, D., Fournet, J. C., Papp, E., McPherson, E. W., Zabel, C., … Hakonarson, H. (2013). Mutations in PDGFRB cause autosomal-dominant infantile myofibromatosis. American journal of human genetics, 92(6), 1001–1007. https://doi.org/10.1016/j.ajhg.2013.04.024
Wu, S. Y., McCavit, T. L., Cederberg, K., Galindo, R. L., & Leavey, P. J. (2015). Chemotherapy for Generalized Infantile Myofibromatosis with Visceral Involvement. Journal of pediatric hematology/oncology, 37(5), 402–405. https://doi.org/10.1097/MPH.0000000000000132
Larralde, M., Ferrari, B., Martinez, J. P., Barbieri, M. A. F., Méndez, J. H., & Casas, J. (2017). Infantile myofibromatosis. Anais brasileiros de dermatologia, 92, 854-857.
De Martino, L., Tresserras-Giné, G., Quaglietta, L., Spennato, P., Errico, M., Bifano, D., & Cinalli, G. (2021). Giant intracranial infantile myofibromatosis of the skull base: report of two cases. Child's nervous system: ChNS : official journal of the International Society for Pediatric Neurosurgery, 10.1007/s00381-021-05271-z. Advance online publication. https://doi.org/10.1007/s00381-021-05271-z
Pušnik, L., Šekoranja, D., & Plut, D. (2022). A Unique Case of Multicentric Infantile Myofibromatosis with Radiologic-Pathologic Correlation. Children (Basel, Switzerland), 9(1), 53. https://doi.org/10.3390/children9010053
Further Reading
All Rare Disease Content
What is a Rare Disease?
Importance of Research into Rare Disease
Teaching old drugs new tricks – drug repurposing for rare diseases
What is Adenomyosis?
More…
Last Updated: Jul 7, 2022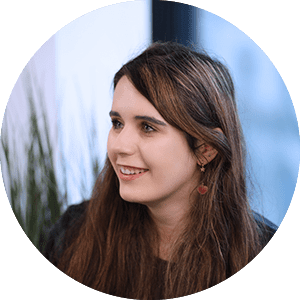 Written by
Aimee Molineux
Aimee graduated from Oxford University with an undergraduate degree in Japanese and Korean Studies, with an exchange year at Kobe University in Hyogo, Japan. Throughout her studies, Aimee took part in various internships, gaining an interest in marketing and editorial work along the way.In her personal time, Aimee can be found either attempting to cook, learning how to code, doing pilates, as well as regularly updating her pet hamster's Instagram account.
Source: Read Full Article