Travelling with kids: Why it's a good idea to eat like a local
Kids will enjoy anything if you encourage them to do so, as they have lesser inhibitions than we do as adults.
By Deenaz Raisinghani
The best way to visit a new destination is to experience it in totality. Immersing yourself in its sights, sounds, smells and tastes transforms a tourist into a traveller, a person who is ready to embrace a new place with open arms and is not afraid of letting go of inhibitions, thus making them the next best thing to a local inhabitant. We hear of tourists who travel in herds to destinations outside their home countries and want to explore it but without compromising on the comforts of their home. Often, this includes travelling plans made with preselected food packages in mind that cater to Indian palettes and offer them the same in the farthest of destinations. While these tourists experience the best of Paris and Switzerland with the comfort of dal chawal in their hotel rooms at the end of the day (some due to religious and cultural sentiments), they miss out on a prominent cultural artifact of a particular place-its local food! While this article doesn't expect you to change your travelling style, it will definitely give you some (local) food for thought for your next trip. Travelling with a child and planning meals can be difficult, especially when you're travelling outside India but it can also be an exhilarating experience if you nail it with the right kind of preparation. The backpacking mama aka yours truly offers some tips to make your culinary travel experience with a kid even more enjoyable!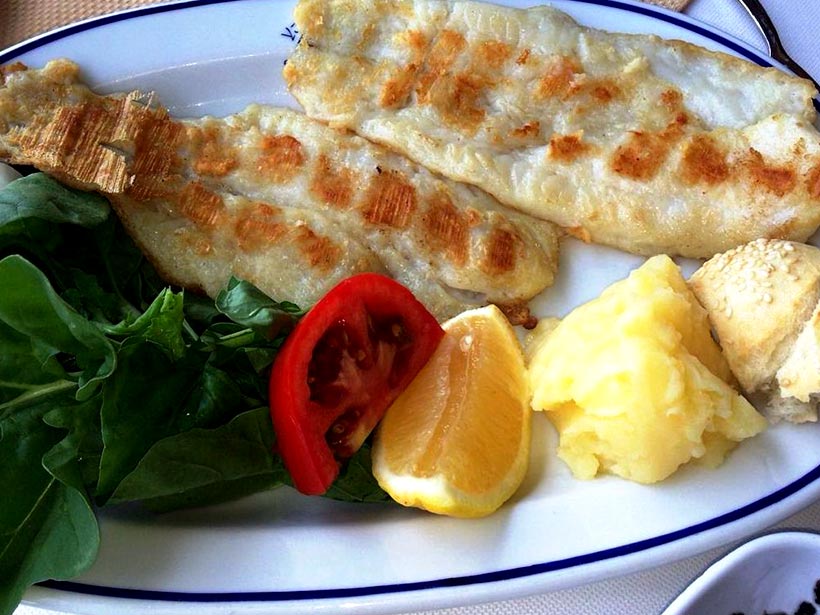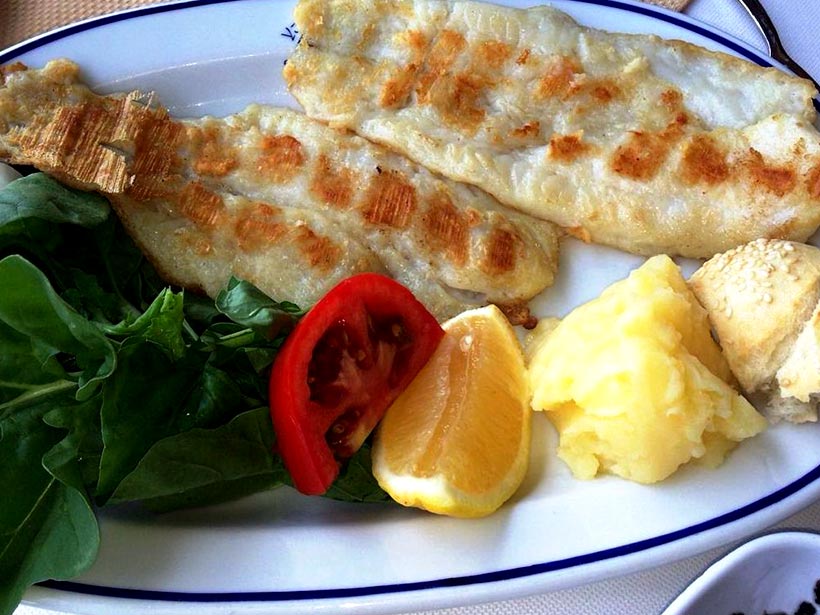 Destination vs food research
When you are swirling your toy globe at home deciding which region of the world to go to next, think of taking it as a break from everything you are used to. Involve your kids (if they are older) in the planning process and ask them to imagine what this region would be like. Most schools these days expose children to all types of cultures, national and International, so kids are generally aware of diverse environments, different people, languages and of course diverse food. Ask them to research a little about the staple dishes in that region and let them explain them to you. If you are a vegetarian family, make them read/google native vegetables in that region and find what dishes are made out of those. Also find out if the destination is a prominently plant-eating or meat-eating one. Discuss these foods at the dinner table at home with your kids. You will discover a lot more as a family before you embark on that trip, not to mention the excitement on their faces when they actually come across the local foods on the trip.
Explore food blogs
While researching and booking the accommodation for your holiday, also read up on a few global traveller blogs and food guides that talk about the local dishes in your chosen destination. Many food bloggers nowadays make it a point to list the ingredients in that dish, mention if it is sweet or savoury and spicy or bland. They also name or tag the best cafes/restaurants to eat at in a particular place to get that local experience. Check Instagram for more local food inspiration and you will be amazed. Read them thoroughly and make a separate page in your travel diary with a 'where to eat' section. When we travel with our kid, we make it a point to note down the names of local cafes or food markets after researching online, and the subway or bus routes to get to them. We have had the best time exploring quaint little neighbourhoods or busy roads in India and abroad which have these local cafes tucked away, that only a seasoned traveller would be able to find. We found this little place while driving through Kochi where we feasted on some delicious local fish and prawns freshly served on steel plates and a hundred little bowls with a variety of vegetables and curries. Our daughter enjoyed the neer dosas and puttu, which were totally bland and the sweet bananas they served along with it. In Oslo, we took a slight detour to trace this old town cafe frequented by locals called Kaffistova where we ate the most delicious salmon with bread, gravy and potatoes. Needless to say, we have savoured those experiences much more than if we were to eat at a centrally located hotel or chosen Indian restaurants all through our stay.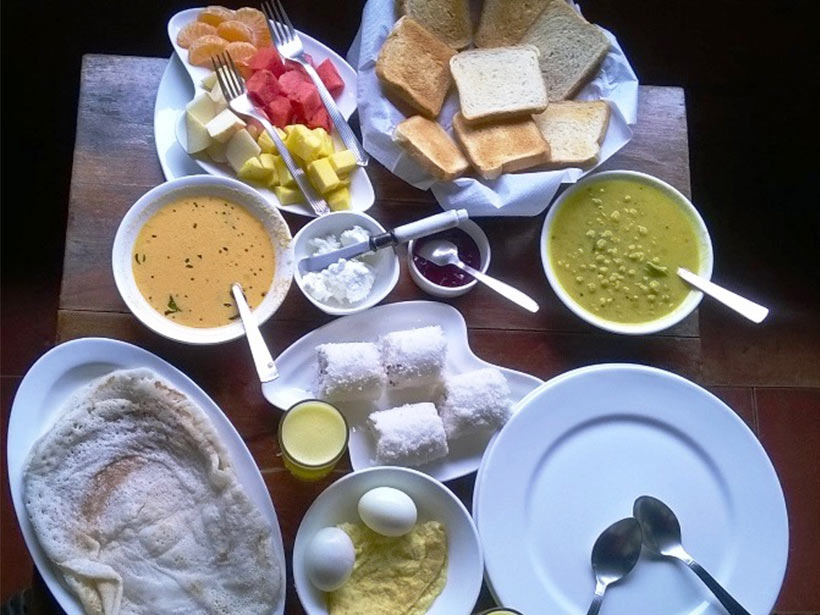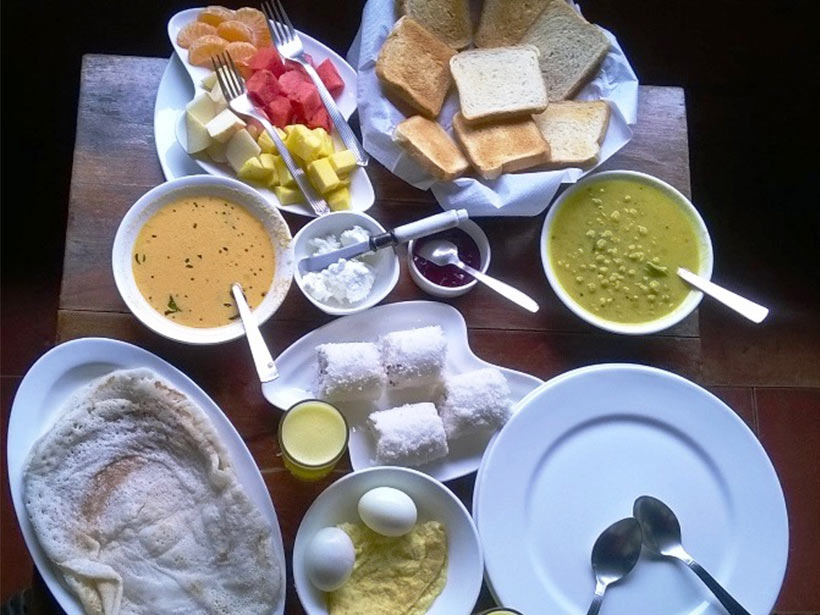 Also Read|Surviving long haul journeys with kids: A mom's guide to stress-free travel
Visit the farmers' markets
In most western countries, now also in Asian countries, there are areas that bring together natural produce from the farmers in that region and sell them directly to customers under one roof without involving the middlemen. These markets consist of all kinds of local products grown in that region, be it grains, fruits and vegetables, to dairy, meat and cheese, to locally manufactured honey, sauces, pickles, and what have you! These markets are a great choice to eat at while travelling as the food (often prepared in front of you or made to order after tasting) comes fresh and is reasonably priced. There are seating areas where you can perch yourself with your kid and enjoy an array of the freshest locally grown and cooked produce. Our daughter enjoys running around the stalls often tasting what the farmers offer, and settling on what she likes best. We have explored farmers' markets in more than 10 countries and also with our kid throughout Scandinavia, Germany, and New Zealand and had the best experience. From freshly caught seafood like salmon and halibut, to locally grown fruits like olives, cherries and apricots to the freshest cheese, our daughter has explored different tastes at these markets while travelling with us.
Ask your local host or cabbie for food recommendations
One thing we really enjoy doing while travelling is asking for recommendations on the go. While you can plan a hundred things to eat beforehand, there is nothing more fun than to explore a totally new kind of cuisine that was recommended to you by a local. When we stay at B&Bs, we ask the hosts to suggest some places they usually like to eat at and local recipes they would recommend. In Tubingen Germany, our B&B host Claudia suggested we try the local vegetable and cheese market in the early morning for breakfast and we chanced upon the most delicious flavoured olives, cheese and bread in that market. Everything was sold out by 9am but thanks to her, we had a great local breakfast. In Phnom Penh, we explored this very local eatery suggested by a tuk-tuk driver serving Khmer delicacies cooked on a chafing dish. We ate some lovely meat and vegetables along with kampot pepper crab while our daughter enjoyed the lightly spiced chicken fried rice, soup and sauteed vegetables. I have a general belief that if kids can live and dine at a particular place, there is no reason why your child can't travel to the same place unless it is the North Pole! We generally check the hygiene at places we are eating at with a kid and avoid shady joints where we are unsure of the kitchen. That being said, apart from ensuring bottled water and boiled milk for her, we do not worry too much about the quality of the food our child eats. And we have seen that she has built up her immunity by trying local flavours in different places.
Also Read|Travelling with kids: A backpacking mom's 6 top spots in India
Cook in your accommodation if possible
If you are staying at a hotel, you will have no option but to ask for room service or get packed food from outside. This also means that your food options will be limited to what is available on the menu. However, some hotels do cater to guests travelling with kids and cook per the guests instructions. We have managed to get the hotel kitchen to cook dalia for us which we carried along within India. I always keep a pack of fresh bread, cheese slices, dry cereal and some freshly brought fruit in the hotel room in case of no options for my daughter. Most hotels will cook plain boiled dal or rice or plain pasta with grilled chicken or steamed vegetables for kids on request, as we have found on our trips. I used to carry a portable babyfood-making kit when my child was really young. I would mash the rice or boiled vegetables (ordered from the hotel) or make fresh juice for her using the kit.
If you are staying at a homestay, B&B or hostel, please make use of the kitchen as you will have access to it most of the time. Let the hosts know beforehand that you will be travelling with a kid and, if possible, look out for properties that check the 'child friendly' option on them. Many hosts who serve breakfast with the rooms will either cook for you per your request or provide breakfast items in the kitchen for cooking. In hostels, however, you will have to shop for your food from the stores nearby, store them in the hostel refrigerators with your name tags neatly marked on the shelves and cook using the kitchen items provided. We have found this to be a really convenient option for us and we usually make use of the kitchen for breakfast and occasionally dinner while travelling. This not only saves you money to spend on for the other interesting stuff and shopping, but introduces you to local items from the supermarket shelves which you can choose to cook your own way and enjoy a hearty meal with your family. You also end up learning how to cook in a hostel kitchen, basic dos and donts in youth hostels and enjoy cooking with strangers from all parts of the World.
Book a food tour or food-tasting session for families
Research on sites like Groupon, trip advisor and lonely planet for local activities to book for the entire family. Most often, you will find online sites that sell coupons for walking food trails where a guide takes your family along with a group to the local haunts for their recommended dishes or conducts a food tasting session for families which is actually quite a lot of fun. The host explains each dish to you before serving it and there are play areas for kids if they get bored of such elaborate descriptions while they gorge on their food. You can also involve them in a cooking class where they can help you cook a local dish with a host and enjoy the experience.
For whatever it's worth, do not miss trying out on local food when exploring a new destination. Kids will enjoy anything if you encourage them to do so, as they have lesser inhibitions than we do as adults. As a travel mom blogger, I get a lot of messages asking for food recommendations for kids while travelling as this seems to be a very worrisome aspect for parents. I always encourage them to travel without going on panic mode and give them suggestions from some of my experiences. When I receive feedback after they come back from the trip, it is extremely satisfying to know they enjoyed the experience. You never know until you try anything for the first time, so take that trip, eat like a local and let us know how it went.
(The writer blogs at Backpacking Mama.)
Source: Read Full Article